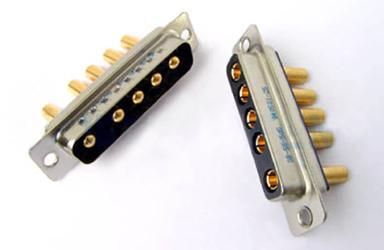 It is reported that the ultra-mobile market will maintain rapid growth in 2013. It is expected that the global smart phone shipment will exceed 830 million units, with an average annual growth rate of approximately 30%; among them, Chinese brands will show strong performance. The growth momentum showed that the volume of shipments in 2013 increased by more than 50%, which was higher than the global average. With the rapid development of this market, Molex, a global leader in one-stop interconnection products, has developed a complete set of mobile product interconnection solutions, including in the form of miniaturization, around increasingly complex mobile interconnection devices. Size, board-to-board and flexible circuit board (FPC) innovations, as well as customized and industry-standard connectors and antennas for I/O, camera sockets, memory, and SIM cards Products and so on.
According to Weng Weixiong, marketing manager of Molex Asia Pacific Southern Region, "One of the advantages of Molex in technology development is that through practical application in different industries, a number of innovative technologies and products have emerged and resources can be shared within the company. This is the real reason why Molex can use some leading technologies in the field of mobile interconnect devices."
For the miniaturization of mobile interconnect devices, Molex currently offers connector products with a minimum of 0.20 pitch (itch) in the FPC connector section; Molex currently offers 1.20 pitch (mm) connector products in the on-board section. When used as a battery connection, it can support monolithic 2A current; in the board-to-board part, for the application trend of more and more used for battery connection, Molex developed a connector product with a height of only 0.70 (mm) to support the connector. High current of 4A; in the part of SIM card connector, Molex recently introduced 3FF new-generation Micro-SIM card socket with an external size of 12x15mm, which is 52% smaller than its predecessor Mini-SIM (or 2FF) card. Ultra-slim smart phones, tablet PCs, GSM/UMTS modems, PC cards, and other products, with dual push and push-pull options. At the same time, in order to meet the needs of high-speed data transmission, the SpeedStack connector system released by Molex can support the high-density, low-side-high connectivity of up to 40Gbps data rate per differential line pair.
In addition, in the development of the I/O connector, Weng Weixiong particularly stated: "In this part, Molex's current R&D focus is on the waterproof performance of the product, with innovative development in the application environment of vehicles, marine equipment and industrial power modules. Molex has now launched a series of high-waterproof, hermetically-sealed connector products that are suitable for use in mobile interconnect devices. At the same time, as connectors are increasingly part of the design of integrated mobile devices, Molex will also Participate in the product design process of the complete equipment manufacturers, bring them more abundant and personalized product selection program."
In the field of mobile antennas, Molex uses advanced Laser Direct Structuring (LDS) technology to directly form a metal antenna pattern on a plastic support to make the antennas of mobile devices more stable and have stronger anti-interference ability, and it can also save more. Lots of design space. According to reports, Molex has now developed a 2.4GHz SMD ground antenna, which is the smallest molded interconnect device antenna on the market. The high-performance 2.4 GHz antenna weighs only 0.03 grams, uses powerful and sophisticated LDS technology, and can be used in portable electronic devices such as tablets and mobile phones that include Bluetooth, Wi-Fi, and other wireless standards. In addition, Molex also developed MobliquA antenna technology, which includes proprietary technology for bandwidth enhancement. MobliquA technology is suitable for mobile handsets, portable electronic products, tablet computers, and laptop-like devices. It simplifies the optimization of antenna impedance and matches different RF engines to reduce current consumption. This is a critical requirement for super mobile devices, and Improved power conversion efficiency. Compared with the standard system, this new technology can increase the impedance bandwidth by 60% to 70% without increasing the antenna size or sacrificing efficiency.
It is also reported that Molex recently launched a new App application that allows tablet users to quickly access over 90 different Molex product lines. This MolexApp software can be used on Apple and Android devices, allowing tablet users to view product information, search for products, browse document data and videos without online, and App users can access an Internet that links to the Molex website for detailed product number information. Connect, access Molex's various connector solutions anytime, anywhere.
find out ceiling fan according to the blade quantity
Ceiling Fans,Intelligent Ceiling Fans,Flushmount Smart Ceiling Fan,Large Intelligent Ceiling Fans
Jiangmen MagicPower Electrical Appliances Co.,Ltd. , https://www.magicpowerfan.com