Editor's Note: The new energy policy of the US Obama administration will not only bring about tremendous changes in the world political situation. The upcoming US Clean Energy Security Act will also bring unprecedented challenges to the revitalization of the world economy. Undoubtedly, the US industrial policy will be adjusted. Can you imagine China's failure to do business with the United States?
China's lighting industry is certainly not an exception, isn't it? When the LED streetlights in the United States still sounded beautiful in the United States two years ago, they have been fired up in China today. The ignorant people understand that we have all been tightly fooled by American LED particles. When it was in prison, CREE and other industrial predators laughed and bent in the luxury office of Wall Street. The stock price of CREE turned up five times because of the exclusive "red fire" in China's LED street lamp market!

Today, in the engineering tender for domestic landscape lighting, as long as many LED lamps have indicated that CREE chips must be used, LED small particles are quietly changing the fate of every Chinese lighting company, and it is not acceptable, because we seem to have no choice! Everyone did not think that it would be ten times more difficult to engage in LED streetlights than conventional streetlights, and it was unfortunately encountered a general boycott of the generals at the streetlights! The reason is that the existing domestic LED street lamp design seems to be not very good; so the strange thing is why the government authorities need to "ten city ten thousand" to encourage promotion? It may be that foreigners did not expect to go to the Ministry of Construction PR! Or the state subsidies were all biased to the Ministry of Science and Technology, and the Ministry of Construction did not get the benefits of a penny of LED street lamp maintenance subsidies. How could they be psychologically balanced?

But almost every day, small and medium-sized enterprises outside the industry who are still "not bad money" are investing in LED street lights! It seems that if you don't engage in LED street lights, you will soon be forgotten by the leaders! Many people will be proud to say that their chips are CREE when they go to the streetlights to promote LED street lights, for fear that the leaders don't know! For the sensitive problems of LEDs that are complaining about the high cost of LEDs and low light efficiency, foreigners comforted our boss and said: Faster, as long as the low-carbon policy subsidy of the US Obama administration is in place, the cost will soon drop. LED Lab The light efficiency has exceeded 150lm/W, and everyone is patient! I believe that it will be the same. Just as the soybeans imported into the United States are cheaper than those of China, when the LED chips we make ourselves can be used for street lamps, the LED chips of foreigners are definitely cheaper than ours. Let's cheer! But if you are not a listed company, can you still have a good capital chain? Besides, CREE has never said that LED street lights can save 80% energy and have a life of 100,000 hours! It's what the Chinese people play for themselves!

At the Guangzhou Lighting Show last year, the first and second LED walkway lights of COOPER and other foreign brands have adjusted the appetite of Chinese city leaders and are very expensive. The low-carbon LED street light products that everyone thinks about are not! Is Philips, Ge, etc. intentional? ! No matter how much China argues about the feasibility of LED streetlights, the more lively it is, the more CREE chips will be used. The more bosses who are not afraid of death will rush inside, who will not lead China under the strong "national vanity". What about lighting? As a result, CREE's share price will only be bullish! When the poor guys who make LED street lights are all too fast, who will quietly go on? Either eat you or force you to take the imported LED street lights as a luxury item to sell!

Why is China's LED streetlight industry so vulnerable? Because our products not only lack the support of brand connotation, many bosses still don't understand what the brand is, they all expect to have a road to rely on an LED street light to make a fortune immediately; and there is no added value of design at all, CREE is selling When we gave us LED small particles, we didn't care about us if we received the money. The foreign boss didn't tell us how to design LED street lights. Didn't deliberately indicate whether the direction of designing LED street lights is correct? ! Do you think that Poussin can sell the price of AUDI even if the engine with AUDI is installed? Foreigners can't stay like this. Foreigners must design a brand new AUDIQ7 and try to make you want to spend more money and buy it quickly!

How else would you seduce white-collar workers to increase consumption? It is estimated that foreigners have not thought that the chief of the small street lamp in China will not buy it! The domestic LED street lights are not good. The road to the Shanghai World Expo is not a test site. That is the national image of China!
The "high fever" of LED street lamps in the Chinese market is not so much a "conspiracy" of foreign industry in the Chinese lighting industry. It is better to say that it is part of the US new energy national strategy. It is almost the CREE and other Chinese market. "Perfect" business planning is very intriguing! Although Dr. Yuan Pulong's lighting design team has already issued a warning warning for risks, there are still many people bravely rushing into the unfathomable "LED streetlight black hole" and enjoy it!

I even estimate that there will be more LED walkway lights, LED landscape lights and LED small street lights at this year's Guangzhou Lighting Exhibition. The product model is not only one eye-catching, but also full of youthful light patterns, so you can't think, you guarantee Can you hold it? Your LED street light is not impossible, then use imported LED walkway lights, LED landscape lights as street lights!

Why do foreigners do not move when the LED street lights are in full swing? Today, when foreigners are engaged in LED road lights and LED landscape lights with much higher added value, the Chinese are too lazy to care for him. They all think that the amount is small and not worth doing. Will foreigners force China to cross the era of energy-saving lamps and enter the LED era directly? Because foreigners have always taught us that low carbon means using LEDs, nothing else. Go to the Shanghai World Expo and see it immediately! Those LED walkway lights and LED landscape lights that reveal the Nordic "Jian. Jane" style will soon become popular in the future Chinese outdoor lighting market! There is a genetic clone "the ability" to quickly imitation, foreigners said that they will not fight for three years!



Adapter , also called Power Supply, generally, it consists of an outside shell, a power transformer and the circuit etc. According to its output, there are AC Adapter , DC adapter and ac dc adapter; According to the connection type, there are wall-mounted adapter and desktop adapter. According to the voltage, there are 12V Adapter and 24V AC Adapter, which are the most common. According to the application, there are laptop replacement ac adapter, Scooter Adapter, printer adapter, POE adapter etc. According to the frequency, there are low frequency linear adapter and high frequency charger.
For the adapter, there is a label on it which indicates the input and output etc. Especially for the input, so far, there are two kinds of input voltages, they are 100V~130V and 220V~240V, 110V ~ 130V are classified as low voltage, such as the United States, Japan, etc. their equipments are designed according to such low voltage, focusing on safety; 220V ~ 240V belongs to high voltage, such as China(220V) and Britain(230V), and many European countries, their equipments are designed according to such high voltage, focusing on efficiency. So in order to meet the input needs of different countries, Yidashun designs the 100V~240V for worldwide use.
Yidashun's adapters have below advantages:
1. Worldwide input voltage: 100V~240V
2. High quality and high efficiency
3. Stable output.
4. Low operating temperature and long usage life
5. Good insulation performance.
6. Good anti-interference performance.
Yidashun can customize chargers and power adapters as your requests, OEM & ODM order are welcomed!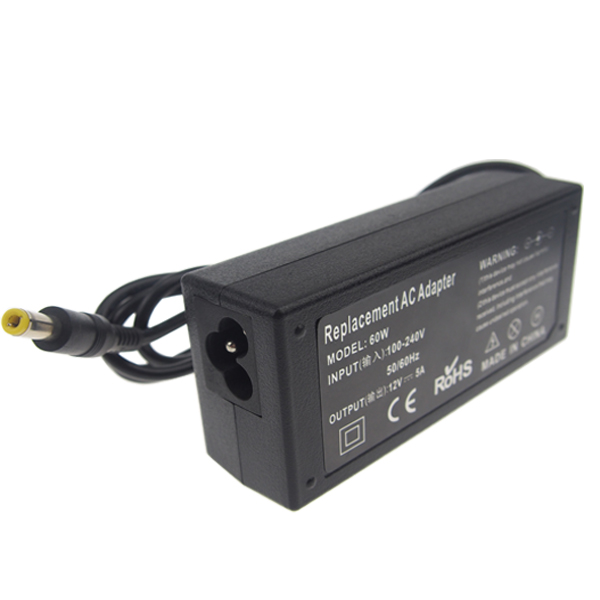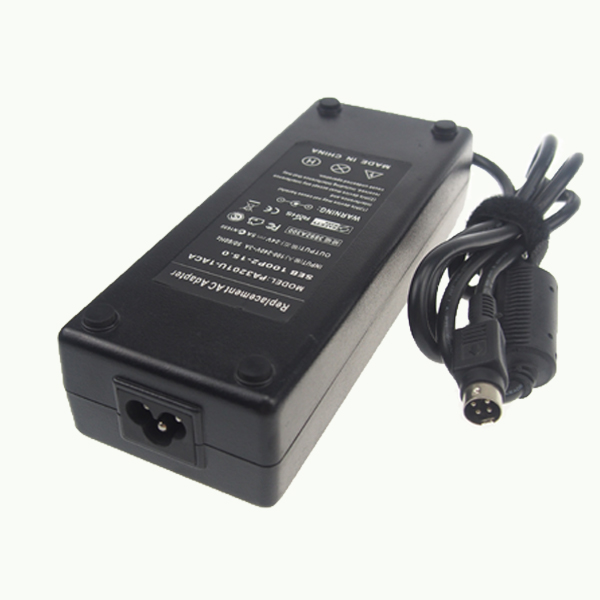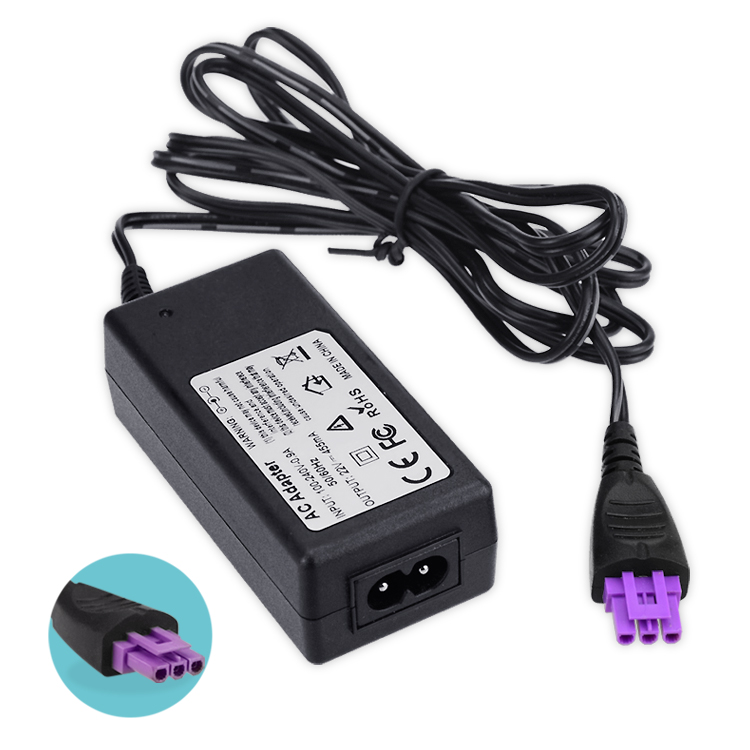 Adapter
AC Adapter,Power Adapter,AC Power Adapter,Replacement AC Adapter
Shenzhen Yidashun Technology Co., Ltd. , http://www.ydsadapter.com