It is reported that in April single month sales of 276,000 units, an increase of 93%, Skyworth 4K smart TV products in the 2016/17 new financial year recorded a good start in the first month, sales continued last year's soaring trend.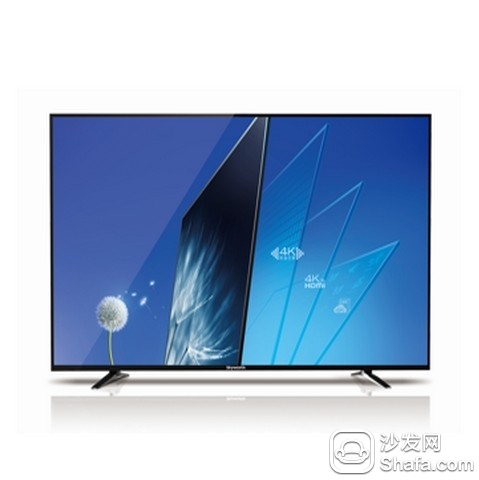 According to inspections, Skyworth plans to achieve a sales target of 17 million TV sets during the 2016/17 fiscal year, which represents a year-on-year increase of 17.7%. This also means that after the rapid growth of 4K smart TVs in the 2015/16 financial year, Skyworth TV will also challenge new TV sales.
According to the official data of Skyworth Digital, a Hong Kong-listed company, in the 2016/17 fiscal year, Skyworth's TV sales target in the Chinese market is 11 million units, of which 4K smart TV sales target is 4.85 million units.
According to the review of Home Power Grid, the total sales volume of Skyworth 4K smart TVs in the Chinese market was 2.7938 million units in the 2015/16 fiscal year, an increase of 102% over the same period last year. In other words, the annual growth target of Skyworth 4K smart TV in the new fiscal year is still as high as 74%.
In April 2016, 4K smart TVs accounted for 42% of Skyworth's TV sales, far exceeding the 19% in April 2015. This shows that Skyworth TV's structural transformation of high-end products has come to the key inflection point, is about to hit half the mark. The 4K TV is Skyworth's highest gross domestic color TV product and is expected to bring significant results to the company's profit.
It is understood that in 2016, Skyworth will increase the sales of high-end 4KOLED organic TVs and build the market strategy of China's largest OLED TV brand, which will increase the awareness of Skyworth's high-end TV brand image consumers and objectively promote it. The company's overall sales growth of 4K smart TVs.
Take S4-I, a new 4K OLED organic TV product with a 4D HDR version, as an example. The 55-inch is 16999 yuan and the 65-inch price is 29,999 yuan. As a Chinese football sponsor Skyworth, it also launched a customized version of the national football OLED TV, each size limited sale of 100 units, taking the opportunity of sports marketing to be of great concern to the home appliance industry.
Following the release of the first OLED organic television product E980S in 2013, Skyworth has been on the road to promote OLED organic television for three years. Under the joint efforts of LG Display for many years, Skyworth has turned a revolutionary yet unfamiliar display technology into a household name and gradually flew into the homes of ordinary Chinese people.
Liu Weizhi, vice president of the Skyworth Group and president of the color TV division, said that 2016 is a year of HDR technology. It is believed that OLED TVs will surely achieve greater success in 2016 and achieve a sales target of 200,000 over many years of accumulation. Let 2016 become the true first year of OLED TV.
Industry analysts believe that 4K OLED high-end color TV will accelerate the replacement of existing high-end LCD TVs. In the future, OLED color TV product design will be full of flexibility. It can be straight, bendable, reelable, flexible and transparent, and will drive the color TV industry to a new era. In the transition, at the same time, discarding Internet TV brand manufacturers who are playing low prices and making gimmicks will promote the development of China's color TV industry from big to strong.
VFD Part Grid,Grid for VFD Part,Electronics Controlling Grid VFD
SHAOXING HUALI ELECTRONICS CO., LTD. , https://www.cnsxhuali.com