At present, the price of 55K mainstream 4K TVs in the market is between 3999 yuan and 8999 yuan, while the 4X55 is not only configured far higher than similar products, but also 3599 yuan is far lower than similar products, and even lower than the module and main chip. BOM cost of 3,901.58 yuan for storage, storage, wireless modules, structural parts, packaging and accessories, materials and manufacturing, software and patents.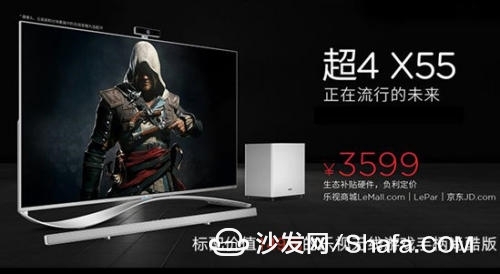 On June 1, the Super 4 X55 will open an appointment at LeMall.com and Jingdong, and will start selling on June 7. The Super 4 X43/Super 4 X40 will also open an appointment on the full platform on June 1st and will be available for sale on June 4th. Details can be seen in the 6.18 Raiders. Super 4 X43 / Super 4 X40 will also provide the Super Edition (3GB large running memory + 32GB eMMC5.1 high-speed flash memory), priced at 2,099 yuan and 1,899 yuan.
Part 1 music as super TV became the TV industry's most operational value platform in April
LeTV Super TV User Operation Center data shows that the number of active users of Daping Super Movie & TV broke through 3 million in April, and the number of active children of LeTV grew by 19% in April. The sales of large-screen shopping increased rapidly, and sales in April exceeded 133. Million yuan, sales in May are expected to exceed 2.17 million yuan. In addition, according to the data of the LeSig Intelligent Terminal Research Institute, the daily average operating rate of the Super TV is 65%, and the average daily boot time is 5.8 hours, and the average on-demand time is 21 hours. LeTV Super TV has become the TV industry's most operational value platform.
Ovid cloud network recently released in April television sales bulletin shows that in April this year, the country's total TV sales totaled 3.74 million units, of which LeTV's sales in April reached 710,000 units, which accounted for 19%, making it the industry's largest sales channel for all channels. China Yikang's report on the market share of China's color TVs in the overall market in April 2016 also showed that LeTV's total sales volume reached 715,000 units in April, accounting for 21.83% of the total, and the industry's omnichannel first.
Ove Cloud Network and Zhong Yikang data also showed in April this year, LeTV as the core size of the product 40, 43, 50, 55-inch single-size segment sales are the first in the industry. 55吋 has become a watershed for large-size TVs. It is the star size of the color TV market. LeTV won the first place in the 55-inch segment market with a single Super 3 X55 model. The market accounted for 20%, which means that each unit sold 5 units 55. One TV is a super 3 X55. In the 40-inch to 43-inch color TV market, LeTV occupies 34% of the total, and each of the three 40-inch to 43-inch TVs sold is one 40-inch or 43-inch ultra-television TV.
Part 2 The 9th generation of Super TV 4th generation is only different in size and size.
With the launch of the 4th generation super TV X55/X43/X40, the LeTV Super TV has now entered the Mstar6A938 and Qualcomm Snapdragon 810 era. Only the size of the LeTV Super TV is different, and there are no configuration points. Its Max series series is represented by the Super 4 Max70, which was born and lost; the 4K series has become the popular future with the super 4 X55 as the representative; and the Full HD series represented by the Super 4 X43/Super 4 X40 is becoming the body. The price is higher than the ruler.
Evolution 1: Super 4 X55 uses the latest and strongest smart TV flagship chip, the Mstar6A938. The security Bunny runs up to 65,000 points. Compared with the previous-generation Mstar6A928, the overall performance increases by 41%, laying an important foundation for ultra-fast experience. The Mstar6A938 is a quad-core 1.7GHz 64-bit processor. It uses the latest 2-core Cortex-A72 CPU and 2-core A53 CPU architecture, and the GPU is upgraded to the flagship series T820. The A72 is the best and most advanced processor with ARM performance, so the Mstar6A938 is also the first chip in the TV industry to use the A72 core, and the A53 is the smallest 64-bit processor in the world. The combination of the highest performance ARM CPU cores and the most efficient ARM CPU cores allows you to randomly switch cores according to different computing needs and instantly provide computing power. In a multi-parallel application scenario, a truly fast experience is achieved. And support 4K, 2K 120FPS video decoding, up to 9 different angles of a game or watching 9 different content of HD video at the same time, giving users a unique new experience.
Evolution 2: 3GB of ultra-large running memory + 32GB eMMC5.1 high-speed flash memory, leading the TV into the "Dual 3 (3GB + 32GB) era".
Evolution 3: The screen uses a 55-inch true 4K panel, and the NTSC color gamut is increased to 85%. The world is more authentic.
Evolution 4: Display technology supports HDR10 to enhance contrast, color gradient, and realism, making images more natural.
Evolution 5: Supports 120Hz MEMC dynamic image quality compensation technology that eliminates motion picture flickering and motion smearing and enhances dynamic clarity.
Evolution 6: Evolution of image processing engine - "4K engine M-Genuine S1-Pro", which effectively eliminates video noise and loss of signal transmission through innovative techniques such as noise reduction, advanced color processing, debounce, and HDR support. The details and colors enhance TV's dynamic image processing capabilities.
Evolution 7: The audio system with Harman Kardon's expert team design review and professional certification, coupled with the industry's top Dolby Audio post-processing technology, Dolby, DTS, etc., not only to provide users with rich, clear and heart-pleasing sound effects, At the same time let watching TV become the standard of entertainment.
Evolution 8: Evolution of Bluetooth technology supports Bluetooth 4.1, lower power consumption, more stability, and less delay. In addition, 802.11ac dual-band Wi-Fi and USB3.0/2.0/optical input/output and other rich interfaces facilitate users to connect various devices.
Evolution 9: Design and process evolution, using aviation-grade aluminum metal, makes the 9.9mm ultra-thin body unimaginably strong, and the thickness is only two-thirds of the previous generation Ultra X355. The ultra-narrow metal frame adopts a stepped design to make it even thinner, and the drilling process is more quality.
In addition, Super 4 X55 comes standard with 149 yuan music as the wireless game controller Scirocco Edition, music as wireless joypad can be a key to enter the Super TV game center, when the remote control uses a key to enter the Super TV homepage and menu, built-in 2.4 G wireless connection is stable and smooth, dual-motor settings can interact with the game in real time, the body material is green and pollution-free.
In addition to the Super 4 X55, the 4th generation Super TV X43/X40, as the maker of price ratio, also uses the Mstar6A938 processor, 3GB of ultra-large memory +16GB eMMC5.1 high-speed flash memory, NTSC color gamut increased to 85%, and support HDR, MEMC, Bluetooth 4.1, 802.11ac dual-band Wi-Fi, with 8.9mm ultra-thin metal body.
Part 3 EUI5.8 TV-Springer smart TV operating system innovation and interactive experience
Super TV's EUI TV pioneered multi-type desktops, and realized stream-of-consciousness interactions for the first time, allowing users to think about it, fully implementing content desktopization and application-oriented, 9-channel HD hard decoding supporting LIVE super live wall, synchronous cinema, Various kinds of content such as music, sports, games, children, shopping, music, etc. are desktops, and can be operated in different ways to allow different groups of people to have dedicated content desktops.
In addition, the smart guide desktop reorganizes and formats the content of traditional TV channels by identifying the user's set top box operator. Not only that, with the help of LeTV's ecological capabilities, Smart Guide also provides a wealth of program enhancements: View program actor information, peripheral products, participate in interaction, etc., and open up online content of cable TV content and LeTV video to provide users with regional features Channel, program information. In addition, smart guides have intelligent matching set-top box functions, and super-remote controls can easily control TV set-top boxes.
Lele smart voice, more than 28.17% of super-remote users use; LeTV super VR panoramic video, film, sports, music, VR panoramic 360 degree live broadcast, super-remote mode can provide 360 ​​degree universal VR panoramic experience; HomeTime video , dial the phone number can be with friends and relatives big screen HD video.
Part 4 LeTV Super TV Joins Hands Music to Create a Big Screen Game Ecology and Ubisoft to Establish an Eco-level Strategic Cooperation
According to Newzoo's global game market report in 2015, the U.S. big-screen game market accounted for 45% of the overall game share, which is only 2% in China. The Chinese big-screen game market is developing slowly. The main reason is that domestic TV game consoles are personal devices of very few gamers who have high levels of participation, and the general smart TV hardware configuration is weak, the large-screen high-quality games are scarce, and the control experience is extremely poor.
LeTV Super TV has always been committed to nurturing the big screen gaming market, continuously breaking the performance limits in hardware configuration, fully supporting game content providers on content, and deeply customizing related game accessories. At present, LeTV has cooperated with 95% of China's big-screen game manufacturers to promote the development of China's large-screen game ecosystem. It adopts a zero-splitting strategy for games and applications that access LeSco Ecology, and returns 100% of its revenue to developers. LeTV is the chief sponsor of ChinaJoy, and provides R&D support for developers. It supports the somatosensory gamers to deeply customize somatosensory accessories to make somatosensory games from scratch to practical.
According to data from the LeSig Intelligent Terminal Research Institute, the number of in-depth users of large-screen games is rapidly increasing. The average quarter-on-quarter increase of 32%, of which Q1 depth users in 2016 increased by 193%, gaming applications accounted for 35% of Super TV TOP100 applications. It has become an important application scenario for super TV users. The monthly ARPPU value of game users is RMB 137.3, and the payment rate has increased by 57% quarter-on-quarter. The ARPU has increased by 100% quarter-on-quarter. Letv Ecology 4.14 Hardware Free Day, 90% of developers deeply involved in the activities, LeTV Game Center TV version to recharge 1.09 million yuan a day, user pay rate of 18%, order success rate of 84.5%, the first charge to send 1000 game controller. Of these 1000 game controller users, the monthly ARPU was as high as 258 yuan, and the payout rate was 27.3%, which was 4.7 times the number of monthly game starts for other game users, and 9.4 times the payment success rate.
Yang Yongqiang, vice president of LeTV Holdings and LeTV Entertainment, said that LeEco Game Center has become China's largest screen gaming platform and the first large-screen somatosensory gaming platform, relying on strong intelligent terminals, open intelligent systems, and mature operating teams. With its perfect operating channel, LeTV Super TV has become an eco-level big screen gaming platform, attracting the world's leading interactive entertainment product production, distribution and distributor Ubisoft to start content on the Super TV platform. In the next two years, Ubisoft will have at least 3 main games each year exclusively on the LeTV Super TV platform.
It is reported that LeTV is a business brand newly upgraded by LeTV this year: relying on multi-terminal cross-platform application stores and game centers to open up super TVs, super mobile phones, VRs, etc., and adhering to the ecological openness on the basis of the original application distribution and game transport. The concept of innovation is synergistic with LeTV's seven ecology, and it constructs an ecological chain that integrates distribution, distribution, IP incubation and investment, game-derived accessories, and innovation to form an open, closed-loop interactive entertainment ecosystem with users as the core.
In 2016, LeTV will also distribute game distribution services, and combine LeTV's own ecological advantages with emphasis on video games and other aspects.
Part 5 LeTV released five categories of big-screen games to meet the entertainment needs of family members
At the press conference, Wang Zhi, the chief designer of LeTV's super TV products, introduced the top five games and related games and accessories for the Super TV.
First, APRG: Assassin's Creed: True, LeTV's technical team will transplant the wonderful screen of Assassin's Creed to the TV platform. This year Q3 Super TV will be the exclusive launcher.
Second, Toys To Life (referred to as TTL), summons the show toy to the virtual world. This type of game uses Bluetooth to integrate the device with a toy equipped with a smart chip, which can create an unprecedented new stereoscopic interactive experience. At present, TTL is the most popular smart toy game in overseas countries. Classic TTL game revenue exceeds 3 billion US dollars, and toys sell nearly 200 million.
LeTV TTL strong interactive 3D summoning action games unlimited fantasy, can achieve multiplayer with the screen, its physical toys highly restore the game character, so that players are no longer just have a virtual character. This game will be tested on the LeTV Super TV on June 18 and will be launched on July 24. At the same time, LeTV TTL smart toys - unlimited fantasy price of 399 yuan (including a set of magic books +2 dolls) in the June 18 limited collection and testing during the period of giving 500 sets, July 24 will be in Leshi Mall and LePar spot On sale.
Third, somatosensory shooting, the evolution of the third generation of FPS shooter games with somatosensory. South Korea's first FPS shooting e-sports games black team series will land on LeTV Super TV. The firearms in the game are completely 1:1 to restore the real design, dozens of characters, thousands of firearms and vehicles. Among them, the black team: the fatal assault will be launched on Super TV in the world on June 30. The black team: Gunsmiths will be on the world premiere of Super TV on December 25.
In addition, the phenomenon-level strategy shooting game Tiny Force 2 will be exclusively launched on Super TV in June 18th, 3D Shaoguan shooting gods assault assault will be the exclusive premiere on Super TV in July 28th, Tomb theme retro large-scale orbital shooting game Dark breakthrough will be launched on Super TV in August 28. To coincide with the related games, the LeTV somatosensory pistol will be pre-sold in LeSports and LePar on June 18 for 299 yuan.
Fourth, action fighting, open the era of big screen gaming arcade. China's first stand-alone IP arcade fighting game Cardin 2 will be exclusively launched on Super TV in June. The first game of the biggest fighting online game, the King of Wars TV series, was launched exclusively on Super TV on April 22, June 17. The guild mode will be turned on. The beautiful picture dungeon hunter 5 will start on Super TV on July 28.
In order to cooperate with the fighting game, LeTV specially launched the game table pole, which can create a real combat sensation and make Super TV seconds become a fighting arcade. LeEs game bar price is 799 yuan, Japan's three and joystick and keyboard, compatible with Android and Windows operating systems, through wired and wireless (2.4G) connection, with Turbo switch boot and key lock function, the player can customize the panel design . On May 31, LeTV Mall and LePar are open for purchase.
Fifth, parent-child interaction, parent-child games to accompany the next generation of growth. On June 1st, the popular parkour games Cats and Rats will be on the Super TV surprise line, educational games Goku literacy, big screen entertainment family sense games hip-hop world, etc. have been on the Super TV.
Part 6 music as the ecology 6.18 buy members send hardware full access target total sales of 3 billion yuan
At the press conference, Zhang Zhiwei, president of LeSport's Eco O2O sales platform, said that this year's 6.18 music ecology will continue to buy members to send hardware, including Leshi Mall, LePar, Jingdong, Tmall, etc., including the total sales target of 3 billion yuan , once again breaking through the limit sales record.
A burst point: buy members send hardware
Take the single product Super TV S50 Air 2D version as an example, buy 4 years and 8 months of super film and television members 2287 yuan, you can get a total value of 4286 yuan member machine (bare price 1999 yuan + 4 years 8 months Super film member 2287 yuan).
Breaking point two: four new products starting
In addition, four new products will be launched during 6.18. Among them, June 4th Super 4X65 Curved will be sold on sale at LeMall.com. The price of 7999 yuan over 4 X65 Curved with 65 吋 Samsung surface true 4K panel, and the industry's first to adopt the latest and strongest smart TV flagship chip Mstar6A938, 4-core 1.7GHz 64-bit processor and Mali T820 high-performance flagship GPU , 3GB large running memory +32GB eMMC5.1 high-speed flash memory, integrated with the industry's most advanced image quality engine - "4K e-color engine M-Genuine S1-Pro", through the surrounding noise, advanced color processing, debounce, support HDR Other innovative technologies can effectively eliminate the details and colors lost in video noise, signal transmission, and enhance the ability of TV dynamic image processing.
Three points of explosion: Three wave buying, Bobo has new products, Bobo has explosion models, Bobo has activities
From May 24th to June 20th, LeTV will launch a total of three waves to buy. There are new products in Bobo, explosion models in Bobo, and activities in Bobo. The multiple offers will benefit the majority of fans.
The first wave (May 24 - June 3): May 24th Super 4 X55 Curved is available for sale at LeSports Mall and Tmall, Super 4 X50/Super 4 X50 Pro/ LeTV Super TV X65 is open on the whole platform Sales; five explosive models Super TV X40S / X43S / Super 3 X55 / Super 3 X50 / S50 Air 2D platform open booking, June 1 spot buying.
On June 1st, Super 4 X65 Curved/Super 4 X43/Super 4 X40 opened the appointment on the full platform, Super 4 X55 opened an appointment in Leshi Mall and Jingdong.
The second wave (June 4th - June 9th): On June 4th, the top five explosion models Super TV X40S/X43S/ Super 3 X55/ Super 3 X50/S50 Air 2D full platform second round opening appointment, 6 On the 7th spot buying.
On June 4, Super 4 X43/Super 4 X40 will be sold on the whole platform. On June 7th, Super 4 X55 will be sold at Leshi Mall and Jingdong.
The third wave (June 10th - June 20th): On June 10th, the top five explosion models Super TV X40S/X43S/Super 3 X55/Super 3 X50/S50 Air 2D platform opened the third round, 6 On the 17th of the spot buying.
In terms of new products, Super 4 X65 Curved will continue to make appointments, and will be available on the entire platform on June 17.
Breaking Point 4: Ecological Carnival Gameplay
Music as a super mobile phone explosion models, millions of instant purchase instant; music as a super film and television members, buy 1 year 490 yuan to send 1 year 490 yuan, send 300 yuan for the phone bill; music sub yuan film members to buy 1 year 198 yuan, send music as the router; easy to use The first 200 yuan can get 500 yuan. In addition, the entire platform also provides reduction, red envelopes, spikes and other games, multiple benefits to maximize the benefit of the fans, intelligent hardware and derivatives, wine network and other ecological products will also be special opening.
In addition, 6.18 LeTV will also cooperate with Dior, Gucci, Tissot, Longines and more than 100 brand businesses to create an unprecedented platform for large-screen shopping festival, on-line products as low as 3 fold, and provide national shipping and 24-hour delivery.
We make 7.4v 2000mah to 20Ah Li Ion Battery Pack for heated clothing all types, including heated glove, heated jacket, heated coat, heated vest, heated shirt, electric heated jacket, heated pants, heated boots, heated gloves, heated underwear, heated jacket liners, heated glove liners, heated work glove, heating vest, heating clothing, heated motorcycle jacket, heated hunting jacket.
most popular model is 7.4v 2 cells battery, typical capacity 2200-2400mah, 2500-2600mah, 2900-3000mah, 3200-3400mah.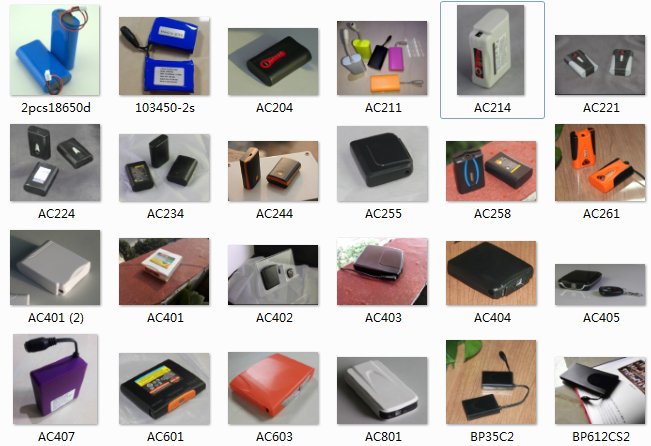 7V Heated Glove Battery,Heated Gloves Battery,Hand Warmers Battery,Warmest Gloves Battery
Asarke Industry Co., Limited , https://www.asarke-industry.com