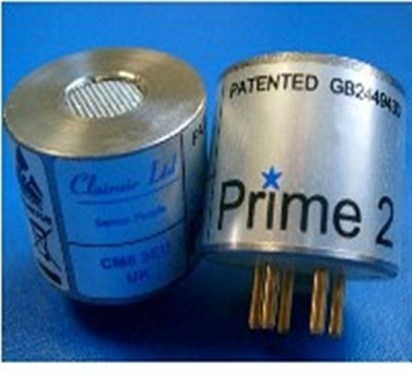 Under the leadership of market demand, the sensor industry is stepping into a glorious era. Sensor manufacturers are accelerating their efforts to develop new products, improve product performance and stability, and the gap with developed countries is gradually narrowing, gradually capturing the market they had previously occupied. Domestic sensor design technology, material control technology, production technology, reliability technology, and test technology are constantly developing and mature. The batch production capacity is also gradually increasing. The localization process of some new sensors such as MIRAN sensors is also accelerating, in addition to meeting the needs of the domestic market. Some manufacturers are also actively exploring foreign markets.
Now, our country's industry is undergoing an important transition from the traditional model to the new model. It is gradually becoming more and more compact, multifunctional, digital, intelligent, systematic, and network oriented. Specifically, it presents the following features:
First, the sensor industrialization development model: to accelerate the formation of a one-stop industrial development model from sensor research and development to large-scale production, take the leap-forward development path of independent innovation and international cooperation, making China become a world leader in sensor production.
Second, the structure of the sensor product has evolved in a comprehensive, coordinated and continuous direction.
Third, the production capacity of enterprises to scale economies or suitable economies of scale development.
Fourth, the development of sensor production to semi-automation or automation.
5. Business operations must first stabilize the domestic market, and then actively expand the foreign market to achieve the two markets jointly support the development of the enterprise.
6. The structure of the company will develop toward the pattern of "big, medium, and small," and "grouping and specialized production coexist."
Domestic sensor companies need to study the development history of foreign companies, digest and absorb their advanced technologies, achieve independent innovation, and create their own brand image, so as to win more market share in sensors.
Wall light is fashionable and practical already, wall light can provide much-needed light for specific area of your home, also be an adornment at the same time. Wall Lights can replace large Floor Lamps to save important floor space, but still highlight the right areas. You can even replace your desk lamp in your bedroom with a wall light, a modern trend in the modern home. The illumination of wall light is not big, but such richer artistic appeal. Indoors, wall lights create a warm, domestic atmosphere; Outdoors, wall light decorates the environment gracefully, richly.
Wall Lights
Swing Arm Wall Lamp,Wall Mounted Lights,Neon Wall Lights,Wall Sconce Lighting
JIANGMEN LEDERLIGHT LIGHTING Co.,LTD , https://www.lederlightcn.com