[February 22, Global Scientific and Technology Report] Today, Qualcomm Incorporated's subsidiaries Qualcomm Technologies, Inc., ZTE and China Mobile today announced that they plan to collaborate to conduct interoperability testing and OTA outfield trials based on the 5G New Air Interface (5G NR) specification. At present, 3GPP is formulating 5G new air interface specifications. The test will be based on the 3.5GHz frequency band, which belongs to the mid-frequency band below 6GHz. The trial aims to promote the rapid and large-scale verification and commercialization of the 5G new air interface technology in the wireless ecosystem, so that the 5G new air interface infrastructure and terminals complying with the 3GPP Rel-15 standard can be ready to support the timely deployment of commercial networks.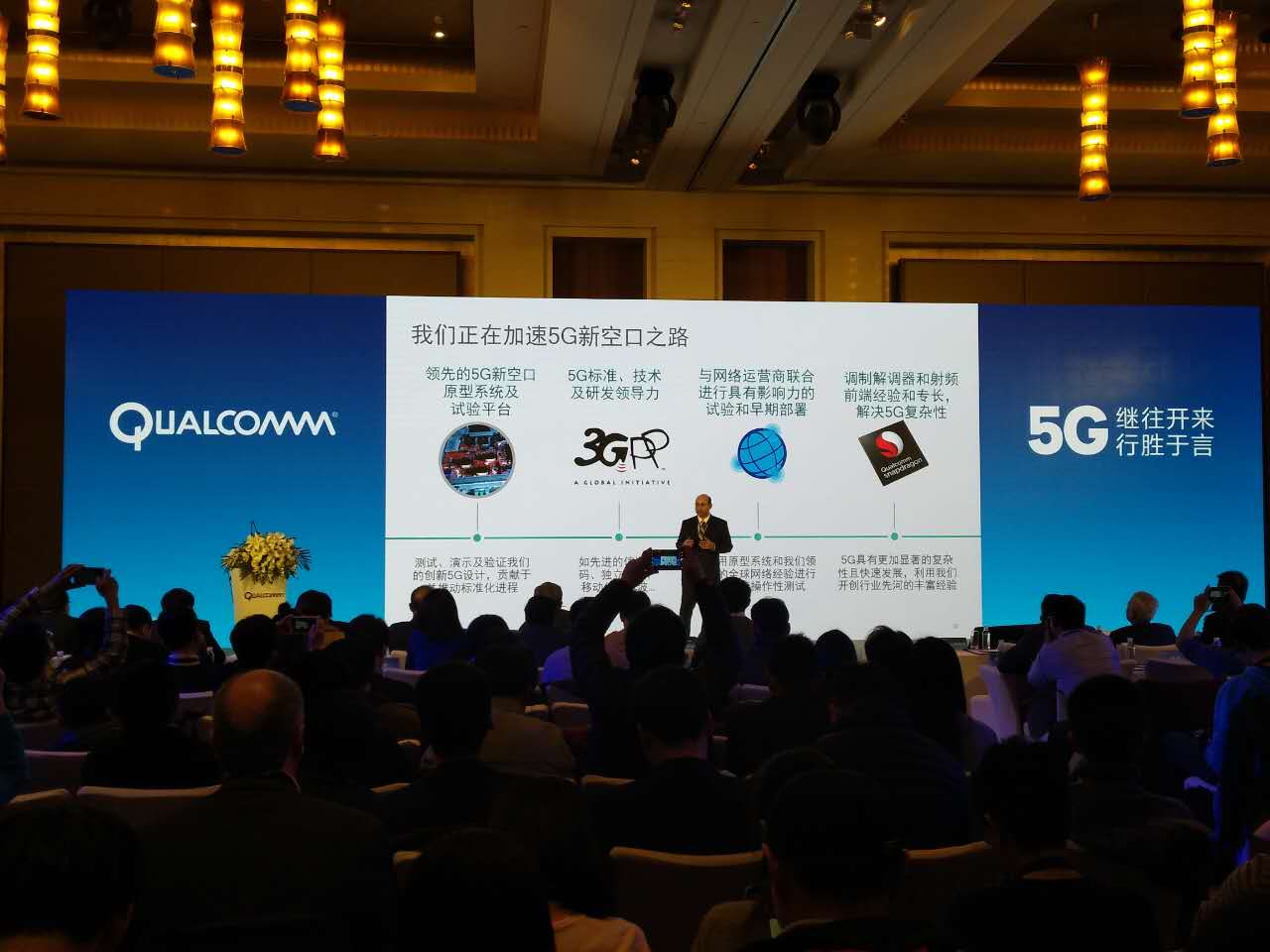 The three companies will demonstrate a number of new 5G air interface technologies during the trial, efficiently achieving multi-gigabit data rates per second and significantly reduced latency and higher reliability compared to current networks, and more. These technologies are critical to meet the growing demand for consumer connectivity. They will support emerging consumer mobile broadband experiences such as virtual reality, augmented reality, and connected cloud services, as well as provide use cases for self-driving cars, drones, and industrial manufacturing. New services with high reliability and low latency.
The trial will be based on China Mobile's 5G guidance proposal requirements, using Qualcomm Technologies' terminal prototypes and ZTE's base station solutions to simulate real-world scenarios and support a wide range of new 5G air interface use cases and deployment scenarios. The trial will focus on operating the 5G new air interface in the 3.5GHz band, which belongs to the mid-frequency band below 6GHz. It is crucial for achieving a wide range of coverage and capacity in China to handle a large number of future 5G use cases, including low latency and high reliability. 5G use case. The trial will use a number of advanced 3GPP 5G new air interface technologies, including large-scale multiple-input multiple-output (MIMO) antenna technology, adaptive independent TDD, multiple beam technologies, OFDM-based scalable waveforms to support larger bandwidth, advanced coding With modulation schemes and new flexible designs based on low-time delay slot structures.
Matt Grob, executive vice president and chief technology officer of Qualcomm Technologies, Inc., said: "Qualcomm has always been committed to supporting the long-term success of China's wireless industry. We are very pleased to cooperate with China Mobile and ZTE to accelerate the 5G road to China. This test, which is based on the tests of the global 3GPP 5G standards, is critical to ensure the timely deployment of 5G networks and continues our leading edge in integrating advanced wireless technologies."
Wang Xiaoyun, general manager of the technical department of China Mobile Group Corporation, stated: "China Mobile attaches great importance to the development of 5G and has invested in research and development resources for 5G technology research, standard setting, and industrial advancement very early. It has also established a 5G joint innovation center to implement cross-industry integration innovation. We have completed the first phase of the 5G key technology testing and have already conducted the second phase of testing for 5G systems.The interoperability testing conducted by Qualcomm and ZTE will promote the maturity of 5G base stations and terminals, and ensure 5G commercial use. We hope to cooperate with more partners to promote the formulation of global unified standards, accelerate the maturation of industries, and create a cross-industry integrated ecosystem of collaborative innovation through trial tests."
Xu Huijun, Chief Technology Officer of ZTE Corporation, said: "ZTE is pleased to cooperate with Qualcomm and China Mobile to conduct this interoperability development test (IoDT) and trials. As the world's leading integrated communications solution provider, ZTE has seen the 3GPP standard. The importance and benefits it brings to the entire industry chain, and continue to actively contribute to global standards. ZTE will work with its partners to steadily advance 5G testing and testing and promote global 5G commercial use."
The above interoperability tests and tests will be launched in China in the second half of 2017 to closely track and help accelerate the first 3GPP 5G new air interface specification. The 3GPP 5G new air interface specification will become part of Release 15, which is the global 5G standard and The frequency band below 6GHz and the millimeter wave band will be used. Tracking the progress of the 3GPP specification is critical because it can facilitate the compliance and validation of global 5G standards and accelerate the introduction of standards-compliant terminals and infrastructure. It will also promote forward compatibility with future 3GPP 5G new air interface releases.
Horn Tweeter,Voice Coil,Neodymium Magnet Tweeter,Voice Coil Compression Drive
NINGBO BOILINGSOUND ELECTRONICS CO.,LTD , https://www.boilingspeaker.com