618 E-commerce giants are approaching the day, and major Internet TV manufacturers have taken advantage of the promotion. Micro whale, storm TV, popular TV, cool open, CAN look still as a star in the Internet TV industry have increased the publicity efforts in Jingdong Mall. At the current stage of the Internet TV industry, low-cost and high-end products are the biggest advantages of traditional TV companies. Some Internet TV companies rely on conscience-class products to dominate the market (such as a 40-inch Mstar 6A938 chip and 3GB DDR3. +16GB eMMC memory), but some of them are based on low-cost configuration products to stimulate user spending.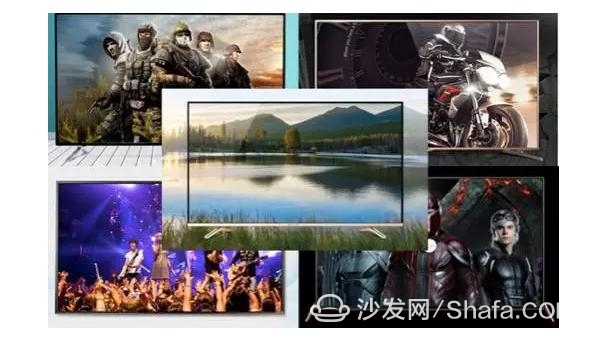 So on the day of the 618 e-commerce promotion, are the 40+ TVs below these thousand brands really attractive? Next, based on the current understanding of the Internet TV industry, Xiao Bian gave us a detailed explanation of WHALEY WTV43K1J, Storm TV Super TV 40X, Popular TV G42Y, Coocaa K40, CAN Watch C42S. These five popular internet TVs.
First, compare the parameters of the five products, as shown below:

From the table, we can see that in the competition of these five Internet TV parameters, the hardware configuration of the Micro Whale 43 can be said to be the highest of the five products, regardless of the type of chip or the memory of the TV itself. It is the best of these five products. Of course, in terms of price, the WHALEY WTV43K1J is also more expensive than the other four products.
Secondly, the hardware configurations of Storm TV Super TV 40X and Popular TV G42Y followed in these five products, but when they saw Coocaa K40 and CAN Watch C42S When the hardware configuration, Xiaobian not only shocked, 1 + 4 of the memory is currently rare in the Internet TV industry, especially the CAN still see C42S operating memory is less than 1G of operating memory is only 768M this memory configuration is a little let People are speechless, and if the user really uses it, it can make people crazy.
If Xiao Bian is an ordinary user, when you see such an affordable price and such a hardware configuration will definitely choose a product with a cost-effective price of 1,000 yuan or less to buy, because the product price below 1,000 yuan is the price if the manufacturer says Its own product with high performance, it really is in the flicker, absolutely unbelievable. In addition, among the five comparison products, four of the models below $1,000 are not in stock, and all require the user to make an appointment to buy. This way of hunger marketing users will not pay for them, after all, now. There are too many kinds of TV products that can be selected under 1,000 yuan.
Is a 40+ TV worth less than a thousand dollars really worth buying?
Actually, from today's five comparison products, why are the prices of the four products of Storm TV Super TV 40X, Popular TV G42Y, Coocaa K40, and CAN C42S all under 1,000 yuan? These Internet companies have long since separated from the original idea that Internet TV is only for the pursuit of high-grade fever. If companies are really using high-priced products for low-priced products, they will have to lose money. In order to attract users' attention, they can only reduce products. The configuration is to reduce the price of the product. 1G running memory and 4GB high-speed flash memory and 1G running memory and 8GB high-speed flash memory are no longer the Internet TV companies' gameplay. If Internet TV companies play this way, they will certainly take the old road of traditional TV companies.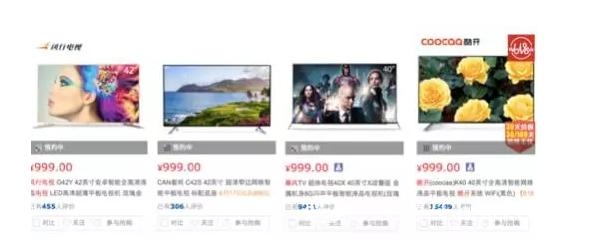 To be honest, TV prices below $1,000 really attract users' attention and create value in marketing. However, with the ever-increasing competition of TV companies, whether it is traditional brands or Internet brands, products that can provide consumers with the ultimate performance experience are the best ways to win the word of mouth. As a senior TV person, Xiao Bian thinks that the four products of Storm TV Super TV 40X, Popular TV G42Y, Coocaa K40, CAN Look C42S are actually not worth buying, after all, the hardware configuration is too Poorly, it is very likely that the product will become the old man in TV products less than half a year after the user buys home. For users who are pursuing the ultimate experience, they must shop around to choose the one that suits you best.
There are good hardware and display effects, of course, with a rich content resources, the combination of software and hardware can play the greatest value of a TV. In terms of content, it is recommended to install a sofa butler - the sofa butler is a third-party app store designed specifically for smart TVs, Android box users, carefully providing television, box users with high-quality television exclusive version of the application, including with live Or on-demand video and audio and video software, various types of recreational competitive video game software and daily office entertainment management system management tools. click to download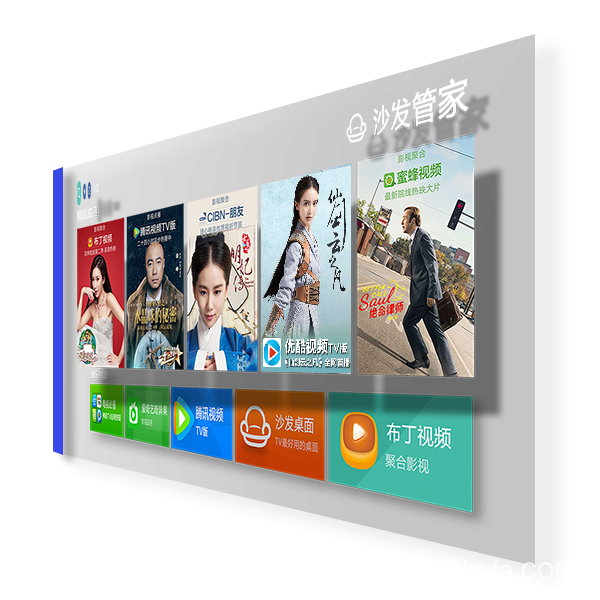 The various TELEPERM M automation systems have different designs, ranges of functions and performances. The AS 235, AS 235 H and AS 235 K automation systems described in this catalog are proven and reliable. They can be configured within wide limits and coupled to a wide range of subordinate systems. The AS 235 H additionally has a redundant central unit and thus satisfies particularly high availability demands. The AS 235 systems can communicate with one another and with higher-level systems via the TELEPERM M CS 275 plant bus. A wide range of TELEPERM M input/output modules is available for connection of the process peripherals (sensors and final control elements) to the AS 235, AS 235 H and AS 235 K automation systems. Some modules have their own processing features or can be configured application-specific. The AS 388/TM and AS 488/TM automation systems (see Catalog PLT 112) use the SIMATIC M7-300 and M7-400 automation computers as the hardware platform and are compatible with the AS 235 system. They are appropriate for the extension of existing TELEPERM M systems or for the design of new systems. The AS 388/TM and AS 488/TM systems can be operated on the PROFIBUS-TM plant bus. PROFIBUS-TM is based on the standardized PROFIBUS. The AS 488/TM system can additionally be operated on the CS 275 plant bus. ET 200M distributed I/O systems with a comprehensive range of I/O modules can be connected to the AS 388/TM and AS 488/TM systems via one or two PROFIBUS-DP interfaces.
SIEMENS Teleperm Programmable Controller
Siemens Teleperm Programmable Controller
Xiamen The Anaswers Trade Co,.LTD , https://www.answersplc.com